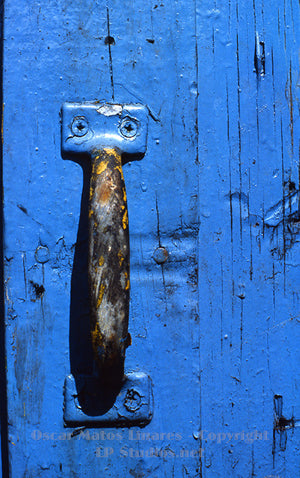 "Door Handle" - Minimalist Art
Sale price Price $ 1,195.00 Regular price Unit price / per
About the image:
Door Handle is a limited edition of 50 images. Only one image is available. 
Door Handle is a photographic image that was captured at Piñones, Puerto Rico. The door was the only one standing in the building but back then I only pay attention to the door handle and how looking it was. 
Capturing the image at Piñones, Puerto Rico adds a sense of place and context to the photograph. Piñones is known for its beautiful coastal scenery and vibrant culture, and the door you encountered in that location carries its own significance.
Focusing on the door handle and finding it visually striking suggests my ability to appreciate the beauty in small details. Sometimes, it's these overlooked elements that hold hidden beauty and charm.
The fact that the door was the only one standing in the building adds an intriguing narrative to the image. It becomes a symbol of resilience and endurance, standing as a testament to the passage of time and the stories it holds.
Before you order
As metal print demand has grown, I only offer 7"X10" traditional prints directly from the website with a 11X14 white mat. If you prefer larger traditional print not offered on the website please contact me for pricing via text at 773-315-6842. All prints take at least 2 weeks turnaround time.