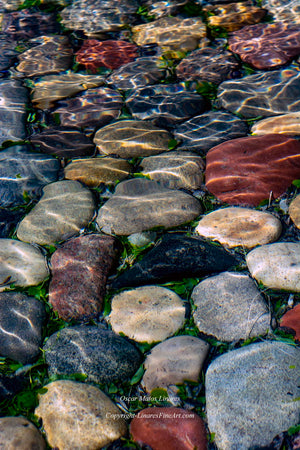 "Crossing Path" - Botanical Art
Sale price Price $ 60.00 Regular price Unit price / per
About the image:

Crossing Path is a limited edition of 250 images. 
"Crossing Path" is a photographic image capturing a clear river scene in Lauritzen Garden, located in Omaha, Nebraska. The image likely showcases the serene beauty of the river as it flows through the garden landscape.
Lauritzen Gardens is a botanical garden renowned for its natural features, including rivers, ponds, and lush vegetation. It provides visitors with a peaceful and immersive environment to connect with nature and appreciate the beauty of the surroundings.
As a limited edition image, "Crossing Path" holds a special value and exclusivity, with only 250 prints available. Limited edition photographs are often highly sought after by collectors and art enthusiasts due to their scarcity and the inherent value associated with them.
Before you order
As metal print demand has grown, I only offer 7"X10" traditional prints directly from the website with a 11X14 white mat. If you prefer larger traditional print not offered on the website please contact me for pricing via text at 773-315-6842. All prints take at least 2 weeks turnaround time.